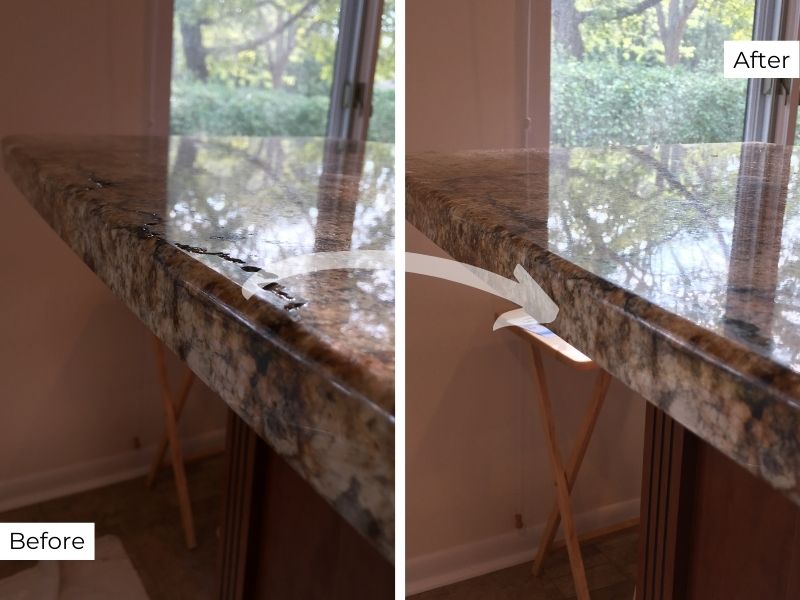 Most kitchens have granite countertops and we pride ourselves in being one of the only companies in the industry that fully refinish & repair granite countertops. With years of knowledge and hands on training we can tackle any of your granite needs.
Do you have chips around your sinks?
Uneven or chipped out granite seams?
Moldy sink caulking or backsplash caulking?
Dull granite or bad mineral buildup?