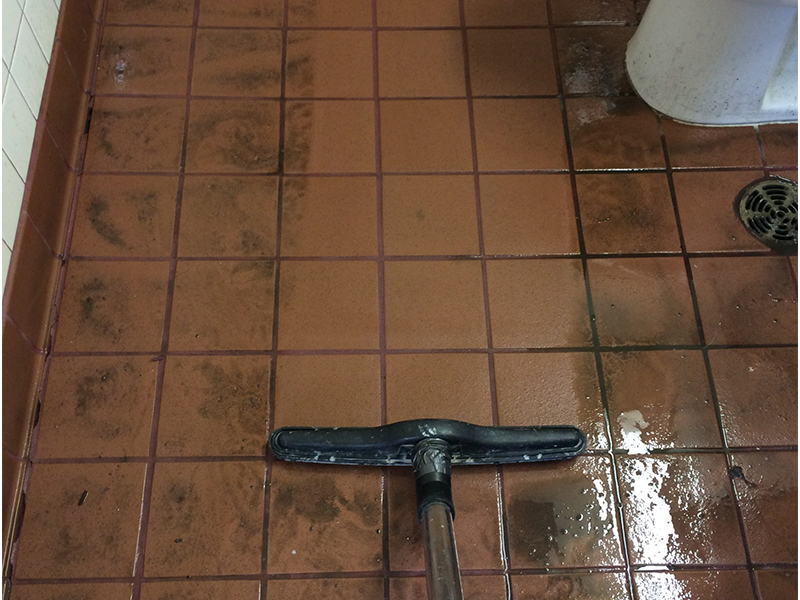 Your tiled floors and other grouted surfaces tell plenty about your home or office. How do they look? If they are dull or dingy it may be time for a good cleaning and sealing. Here at Prestige grout we offer a full range of tile & grout services. Including:
Tile and grout cleaning using 300 degree Vapor Steam.
Sanitation of all hard surfaces and porous grout.
Pitted ceramic and porcelain tile cleaning.
Natural stone cleaning.
Missing grout repair.
Grout sealing.
Grout color sealing to restore your grout to its original or new color.
Our cleaning system uses a combination of machine scrubbing, wet vacuum extraction, hand detailing edges and 300 degree high pressure vapor steam to blast away years of grease, grime, mold, mildew and soap scum buildup that occurs over time. This leaves your floors & showers looking squeaky clean and sanitized.
After a thorough cleaning we can then seal your grout using one of 2 methods.