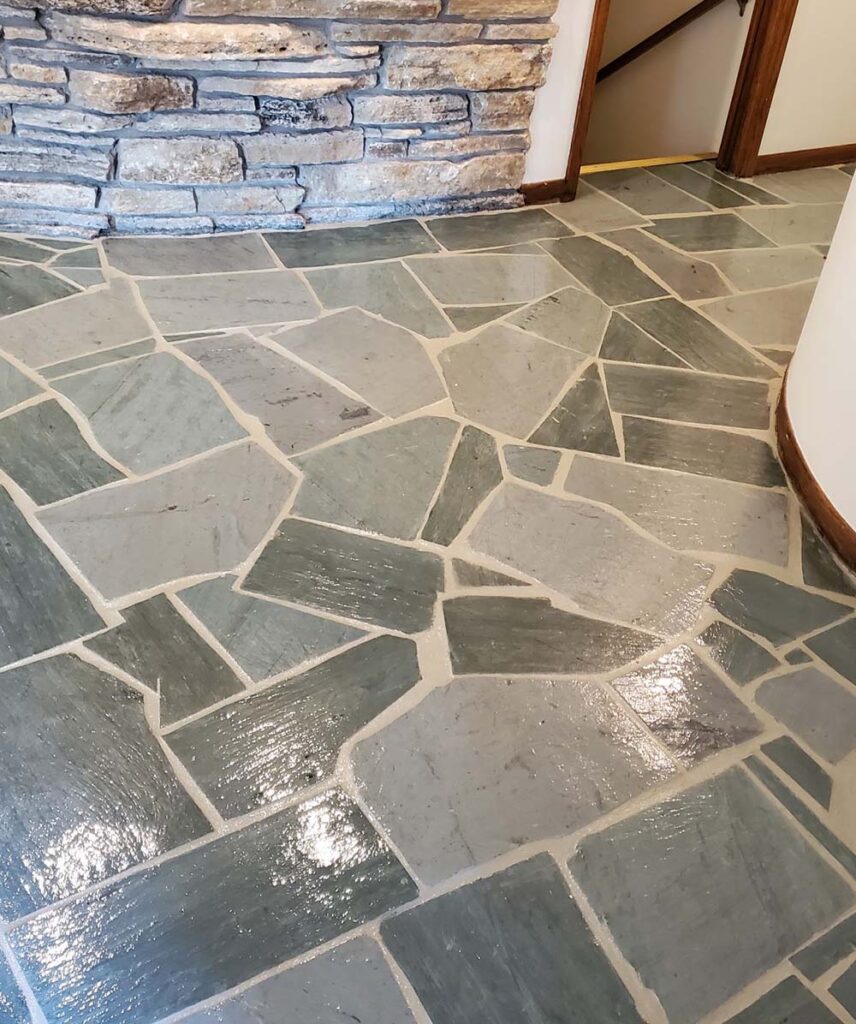 Typically you will find slate in the entrance of your home or in a shower and Terracotta throughout the floors of your home. These floors are easy to maintain by applying multiple layers of a specialized finish to protect the very soft surface. Left unfinished they can lead to fine layers chipping away and eventually becoming very hard to repair.
After awhile the finish will become embedded with dirt and the once evenly finished surface will become very dull and have a lot of wear.
Our process starts by first protecting all of the surround surfaces, then we will strip the old finish completely off of the surface down to bare stone or clay. Once we get down to the stone or clay, we can then clean it thoroughly. At this time we can also clean and repair any grouted areas that are in need.
Once stripped and cleaned from all waxes we can then start to apply the proper finish to protect your investment for years to come. Sometimes anywhere form 2-10 coats are needed to completely protect the surface. At this point cleaning becomes very easy and your floors look like they once did many years ago.
In some areas like showers you will also see a lot of slate. We do not recommend a finish be applied to these areas but instead a color enhancement and sealing would be required. This will protect the stone from water damage for a limited time.