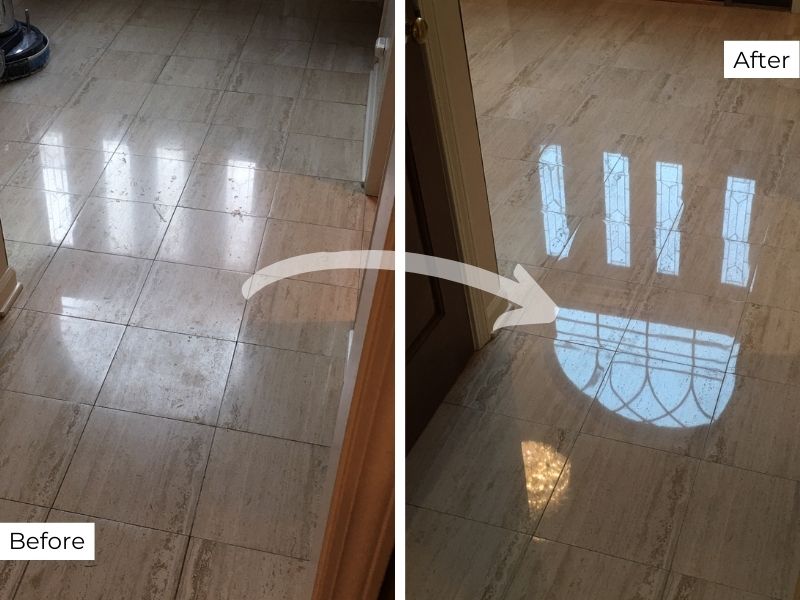 A restored stone floor will look as good — or better — than the day it was installed.
Natural stone surfaces are porous and can lose their luster and value due to damage resulting from foot traffic, spills, acidic cleaners, and every day wear.
All natural stones are porous by nature, which means they need to be sealed regularly to prevent staining. Natural stones that are placed in a high moisture area such as showers and countertops need to be sealed more often. The schedule for re-sealing natural stone depends on several factors such as amount of use, hardness of water in the area/city and the types of chemicals used or that come in direct contact with natural stone surfaces.